e-catalog and software

ETIsON
ETIsON Curves R18.0 is a software application which is useful tool for the following cases:

- draw and analyse I/t curves of protection devices,
- adjust and test settings of protection devices, study influence of changing protection curve shape,
- analyse selectivity between protective devices,
- simulate load or short circuit response of protection devices,
- defining working points and limit conditions from real applications and define corresponding protection device,
- making reports for project documentation.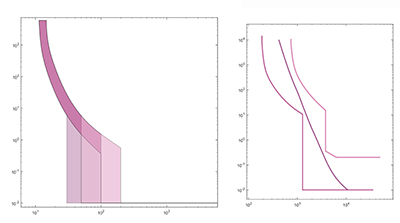 video tutorial for ETIsON:
| | |
| --- | --- |
| | |
| ETISON installation guide | |
| ETISON user guide | |
| | |
| --- | --- |
| ETISON | |
SPD Configurator

The right choice of surge protection is crucial throughout the electrical installation. Wrong choice, can react incorrectly when struck by lightning and not providing adequate protection, which in the worst case scneario can lead to fire or even endanger human lives. That is why we developed a configurator that chooses for you the appropriate/correct surge protector.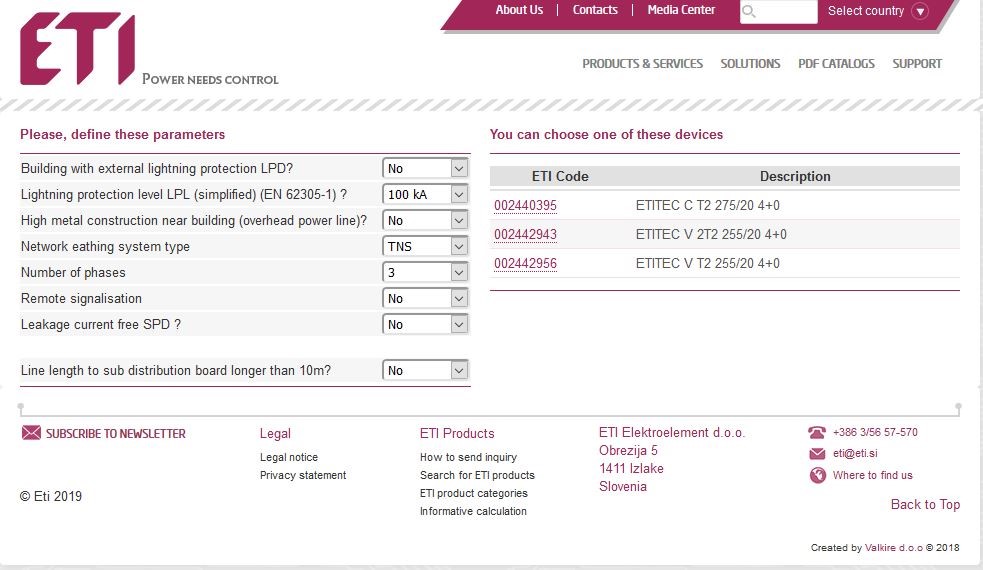 Configurator link:
https://spd.eti-support.eu/




ETI CAD
Plug-in library for various CAD programs (AUTOCAD, ZWCAD, BRICSCAD, GSTARCAD, PROGECAD, ARES CAD...)


video tutorial for ETICAD:
| | |
| --- | --- |
| | |
| ETI CAD installations, benefits- Why to use this free sotware | |
| | |
| --- | --- |
| ETI CAD | |
Automatic transfer switch configurator
Software for designing various configurations of automatic transfer switch systems: driven by contactors (CEM, CES), MCCBs with motor operators (EB2) or motorised change over load break switches (MLBS CO).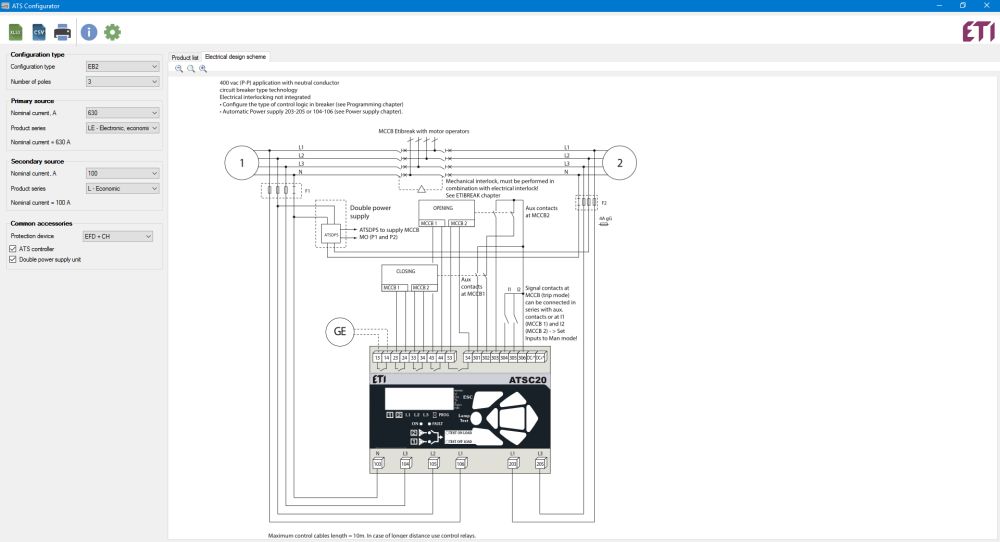 | | |
| --- | --- |
| Automatic transfer switch configurator | |

Power losses configuration tool
The program that calculates the total thermal losses of the selected equipment and provides an analysis and recommendations for the installation of this equipment in the selected switchboard, taking into account the maximum allowable heat dissipation for this switchboard.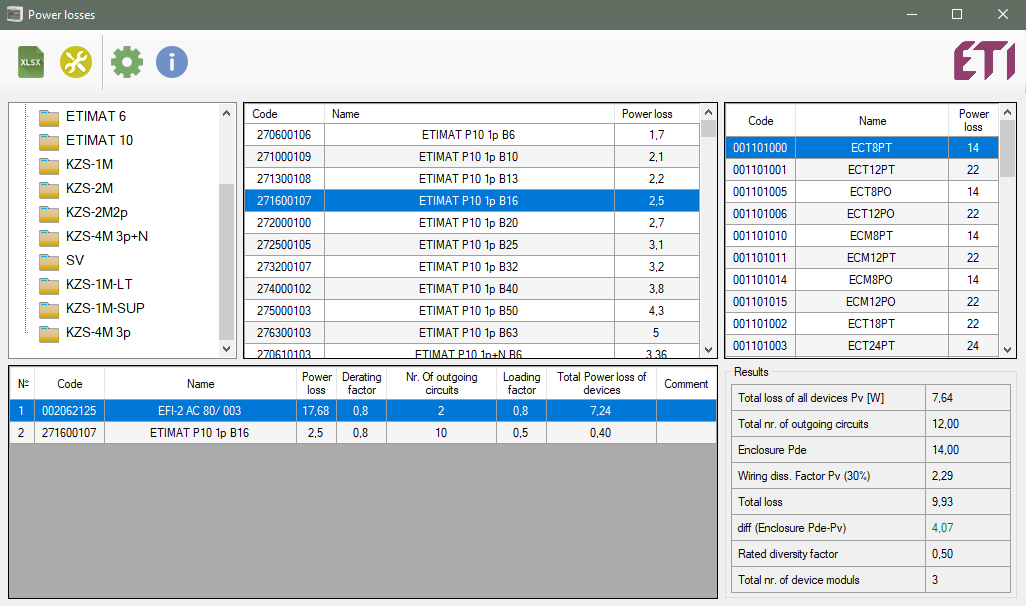 | | |
| --- | --- |
| Power losses configuration tool | |
More than 5600 EPLAN ETI products, also on EPLAN dataportal

For EPLAN designers are now available more than 5600 ETI products, for users in residential, commercial, industrial installations:

ASTI program:
MCBs: ETIMATs (from 0,5A to 125A, AC/DC), residual current circuit breakers: EFI-2, EFI-4, residual current circuit breakers with integral overcurrent protection: KZS-1M, KZS-2M, KZS-4M.

Fuse links NV, D, C, D0: Fuse links gG/aM/gF/gTr characteristics, new ETI ceramic and plastic fuse bases, neutral terminal bases, LV NV fuse-rail tables, strip type fuse-switch-disconnectors and accessories.

ETICON program:
Miniature, motor and auxiliary contactors, overload relays and accessories.

Green protect DC program:
Fuse links CH in NV/NH DC, gPV/gR characteristics, DC fuse bases and disconnectors.

Etibreak program, Etiswitch program, Eticon program, Etibox program.

Product information is available in 11 languages: English, German, Polish, Slovak, Croatian, Slovenian, Czech, Romanian, Hungarian, Russian and Ukrainian. Products include images, sizes, 2D views and links to product websites in 3 languages: English, German and Russian.

Products are created in tree structure, similar to ETI catalog and users just need to define the structure. Because of a tree, it is easier to choose products and enabling a good product overview.

The tree structure can be downloaded in main file bellow.

With implemented accessories, a designer has an option to choose a suitable disconnector or contactor accessories.

EPLAN users can download the the xml and edz library of ETI products.

More information on EPLAN webpage:
Link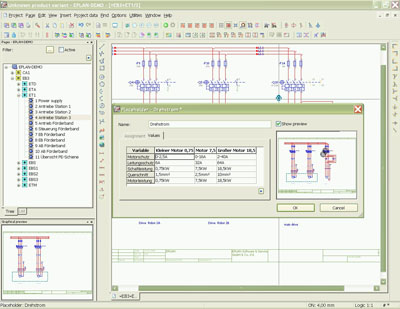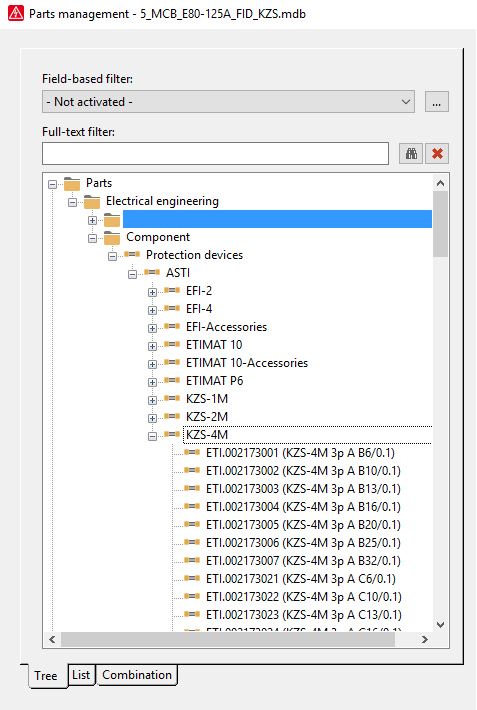 | | |
| --- | --- |
| | |
| ETI EPLAN Instructions for import | |
| | |
| --- | --- |
| ETI EPLAN EDZ & XML | |

ETI ACB Configurator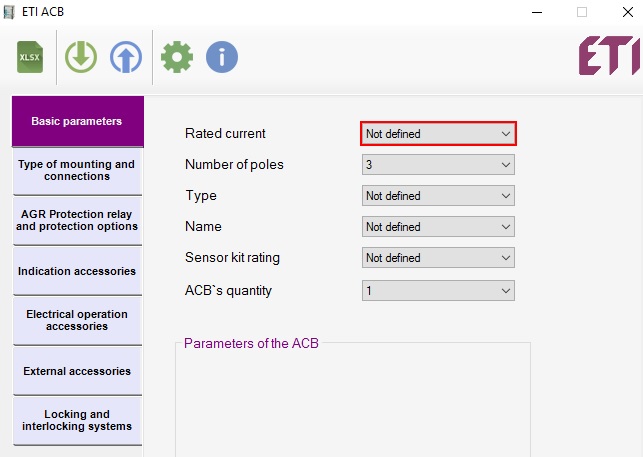 | | |
| --- | --- |
| | |
| ETI ACB Configurator | |

CP Program
Software for calculation and selection of appropriate reactive power compensation components.

| | |
| --- | --- |
| CP Program | |
Informative calculation of savings with the use of automatic power factor correction banks


Link for the calculation:
http://www.etigroup.eu/informative-calculation



GSX Configurator - Program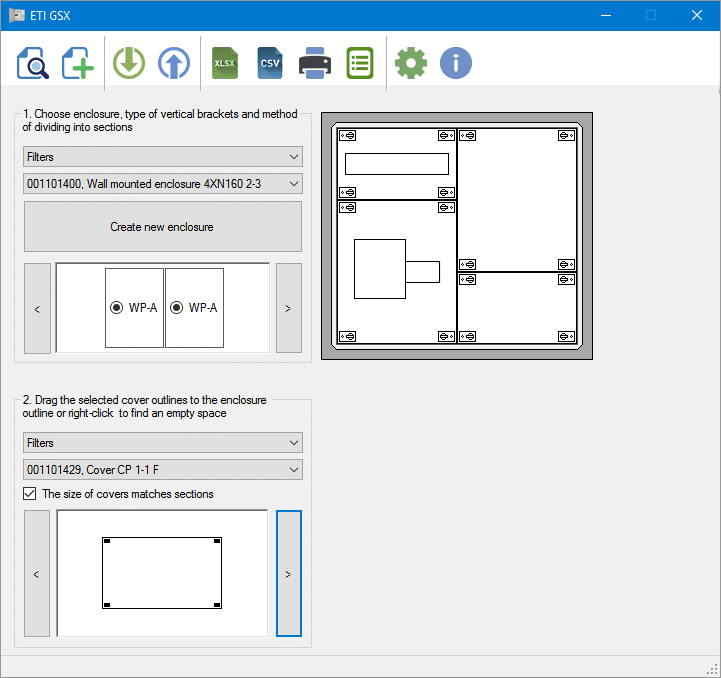 | | |
| --- | --- |
| GSX Configurator Program | |