How to send inquiry for ETI products
Dear visitor,
ETI is introducing an inquiry cart so you can send us your inquiries more easily and efficiently.

What is an Inquiry Cart?
An Inquiry Cart is a web-based cart (similar to an online shopping cart) which allows you to keep track of products, you are interested in, and to send an inquiry for some or all of them at once.

Your inquiries are not actual orders but only an inquiry, which can be sent to our sales team. We will try to answer to your inquiry as soon as possible.

Note: All items in your Inquiry Cart will be lost after you close your browser.

How it works?
1. When browsing ETI web pages, select the product you wish to inquire about by simply clicking the "Add to Cart" button displayed on the web page. Your selected items will be automatically stored in the Inquiry Cart.


2. Anytime during your search, you can check and modify items in your cart without losing your search results – you simply click the button "Cart" on the right bottom corner of the page.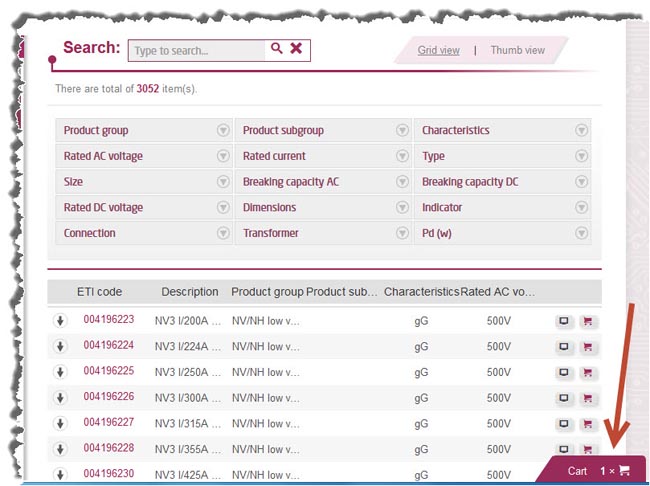 3. Once you have completed your searches and added all the products, you are interested in, to your Inquiry Cart, click "Proceed to inquiry".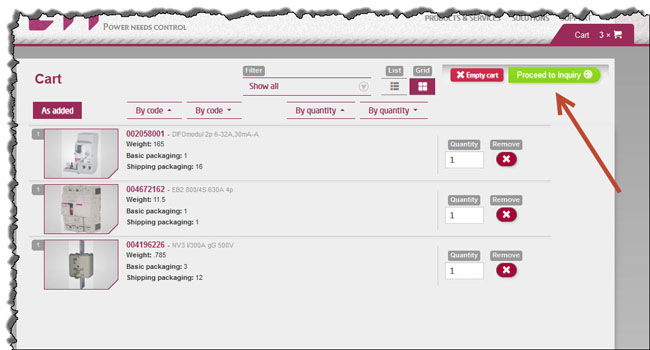 4. We kindly ask you to complete the fields in the form, so we can fulfill your demands more efficiently.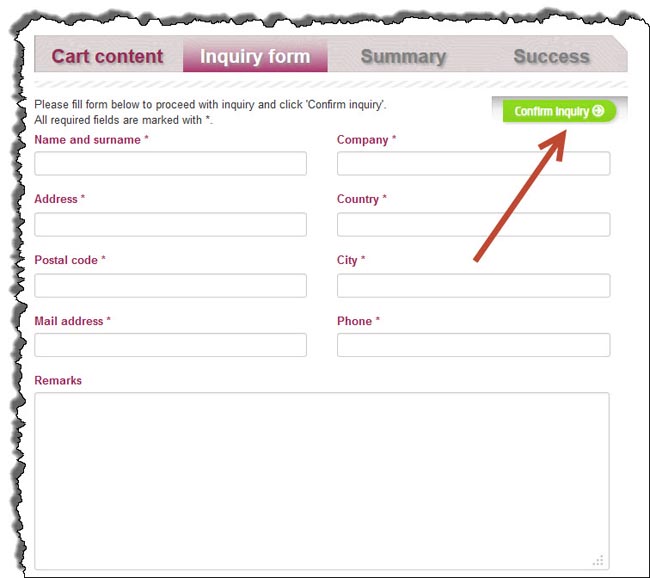 5. Send us your inquiry or print it out to help you order the products at your local supplier.